Our happy clients brag about us
Donald Ward,
Commercial Manager, Ward Recycling Ltd
"We wanted to bring the old buildings on site up to date and improve the environment for our team and the local community alike. DSP was instrumental in helping us to deliver this ambitious project, providing sound design advice and ensuring the project ran as smoothly as possible. We have been impressed with their attention to detail, professionalism and a shared enthusiasm to provide first class facilities for our Team."
"KTM UK's demands of the new building were high, but DSP Interior's execution and MEPC's liaison meant that we moved into an inspiring space. Having spent just over a year in the building, we know that it works well for us – but it's good to know that the judges think that it's worthy of this award, too."
Matt Walker,
KTM UK Managing Director
"Harj and I are very pleased with the work that all your people and your contractors carried out. It is to a high standard, all the people have been courteous and professional, and tidied regularly throughout the project."
"Thanks again to DSP (Interiors) Ltd, we couldn't have achieved such an incredible office without your impeccable service."
"From conception through to installation they have provided Smith Cooper with a highly professional service … Their expertise and advice has given us confidence at each critical stage."
exactly what we were looking for
An approachable, professional company who listened to our brief and executed it very well with an end product that was both pleasing on the eye and functional as a workplace. They put forward innovative ideas, which, although initially took us out of our 'comfort zone', were exactly what we were looking for."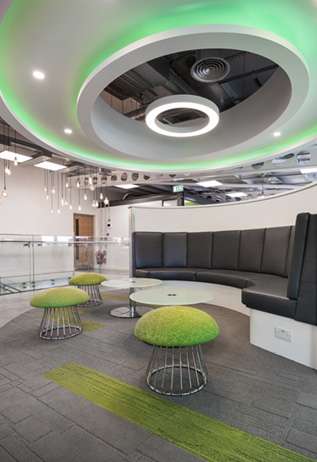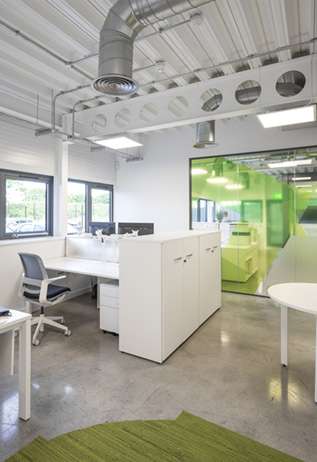 Showcasing Robinson Structures expertise was paramount to our vision for the interior design of the building. Following our initial consultation with Andy and the team we were inspired by their design ideas which included Agile working spaces and bespoke features. DSP shared our enthusiasm to create a contemporary, industrial style finish using natural concrete floors, exposed portal frame and highlighting exposed M&E services. Throughout the project we were impressed with their attention to design detail and craftsmanship by their onsite teams.
"Having purchased a building that had the potential to meet the future needs of Newtons4th, we wanted to fit out the new facility in a way that would both meet our practical needs and provide a visual impact in keeping with our business. Soon after meeting Andy Priestley on his first site visit, it became clear that while clearly paying attention to our objectives, DSP were able to introduce ideas born from experience that would result in a better solution. From this first meeting and subsequent planning stage to the efficient implementation of agreed work and a keen attention to detail, DSP excelled. To anyone considering an office fit out or refurbishment, I would happily recommend DSP Interiors."
You imagine it...
We create it...